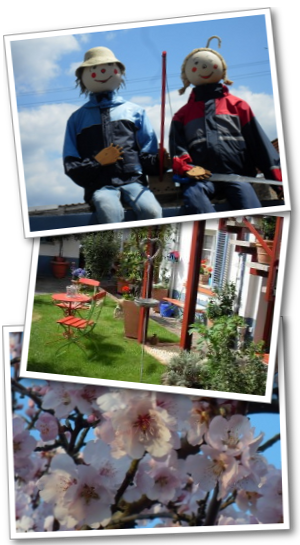 worth knowing
The village is north of Gimmeldingen Neustadt on the Wine Route and offers beautiful wineries and restaurants.
The ride on the Gimmeldinger road past the vineyards and the almond tree avenue is a beautiful sight.
During a walk through the old streets can Mithraic monuments from Roman times considered in Lobloch.
Just ahead, the beautiful St. Nicholas Chapel is removed.
On the way through the vineyards of the sea spider, you can watch the winemakers at work.
After that, a detour to "the castle" a small Roman Castel with great views of Gimmeldingen, Hambach Castle and the Rhine valley.
The trail goes to the direction Königsbach vine-trail along.
A small break in the Ludwig Pavilion will be rewarded with a panoramic view of the wide Rhine plain and many vineyards.
In the village center at the market then attracts the Protestant Church in the year 1723.
Then you can Basilea in countless wine taverns and restaurants, is a very good wine.
www.gimmeldingen.de
wikipedia.org/wiki/Lobloch
http://de.wikipedia.org/wiki/Gimmeldingen
List of coats of arms of the urban districts in Rhineland-Palatinate